When business owners and marketers think about growing their brand, they typically think of acquiring new customers. There's nothing wrong with building your lead list and getting new people to visit your website. However, if you don't consider your customer retention rate, you're missing out on a massive growth opportunity.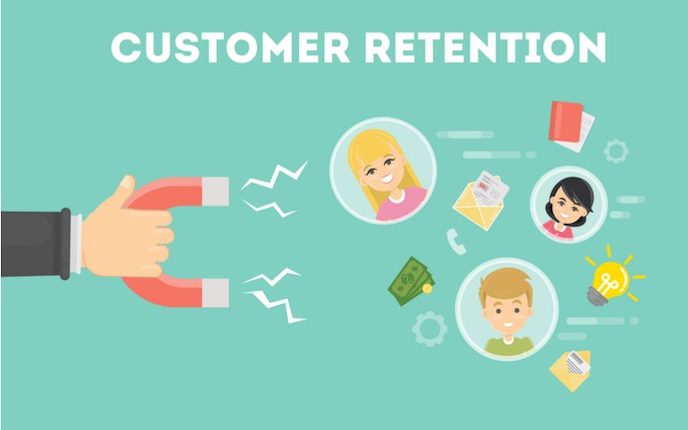 Imagine you generate 100 new customers in one month. At the same time, 90 different people unsubscribe and stop buying from your company. Suddenly, you're only seeing an extra 10 customers for that month, which can have a significant impact on your profits.
New customers cost more to acquire, spend less during their first few visits, and could give up on your company after their first order. As a result, acquiring customers costs much more than retaining existing users.
Businesses can benefit from keeping users loyal to their brand. Today, we will show you several powerful ways to improve your customer retention rate. Our tips will focus on improving the overall customer experience on your site and providing more long-term value to your audience.
Let's dive in!
Keep Your Promises
When you sign up for an email list or buy a product, you have certain expectations, right? Your customers feel the same way. People tend to engage with businesses due to some form of perceived value. If the company fails to keep its promise, consumers will unsubscribe and leave without looking back.
You never want to put your audience in this situation.
We suggest making your value proposition and promises clear to users before they subscribe to your mailing list or buy a product. For instance, if you want a customer to sign up for a lead magnet, you need to explain to users what's included and how it will ease their pain points.
But talk is cheap. You now need to follow through and deliver. Ideally, you want people to see that you're willing to go above and beyond to help them reach their goals. The best way to keep your promises and meet customers' expectations is through extensive research. The more you know about your audience, the easier it is to keep your promises and boost retention.
Develop a Thorough Onboarding Program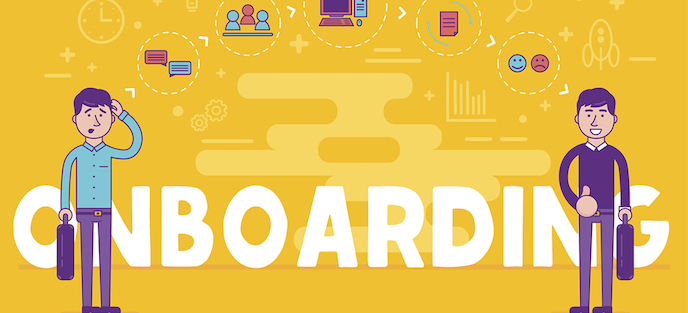 Next, let's talk about onboarding programs. This tip is particularly helpful for SaaS-oriented businesses. Essentially, onboarding is the process of getting new customers familiar with the advantages, features, and purpose of your product.
One of the most common reasons for customer churn (the opposite of retention) is a flawed onboarding system. If customers only use half of the features included with your service, they likely won't see the same value as those with a deep understanding of the various features and settings.
There are several ways you can develop a thorough onboarding program. The most effective way to get all of your audience on the same page is by creating an online course that is automatically sent to users the moment they become customers.
Instead of fumbling through different options and getting frustrated, users can go through lessons that show them how to maximize the value they get from your product.
Another big part of the onboarding process is customer service. After a user goes through your course and tries to create something themselves, they may still have questions. Train your customer service team to identify common questions and concerns users have when they first sign up. The ability to quickly answer these questions and close success barriers could dramatically impact your retention rate.
Create Value-Packed Blog Content
Content marketing is an excellent strategy for generating new leads. After all, 47% of consumers say they read 3-5 blog posts before they even consider making a purchase. But publishing content to your blog is also an effective way to keep existing customers engaged with your brand.
Focus on creating high-quality posts that educate, inspire, and entertain your audience. You can maximize your content marketing return on investment by publishing articles that address specific pain points and goals that affect your audience.
Let's say you have a website that sells gardening supplies. There's a good chance you have a low retention rate because people buy their equipment and make one solid attempt to start a garden. When things don't work out, they get discouraged and give up on their plan.
Your blog can totally change this dynamic by giving consumers actionable advice and tips on growing a garden. Instead of giving up, readers can check out your posts and discover where they went wrong. Consequently, they are more likely to continue gardening and avoid the mistakes they made last time.
That means they will likely come back to your business to get their supplies.
When you consider that 77% of online users read blog posts, it becomes clear that content marketing plays a prominent role in retention. If you can create stellar content that adds value to the lives of first-time visitors and customers alike, you can expect more people to remain loyal to your brand.
Reward Brand Loyalty
You can keep more customers coming back to your site by rewarding brand loyalty. We all have taken advantage of loyalty programs offered by some of our favorite companies.
Starbucks, for instance, uses a virtual punch card system that rewards customers with a free drink after a specific number of purchases. Online retailers often create a point system where customers get cashback towards their next order based on how much they spend.
The extra funds from these point systems add up. Before long, a first-time customer will come back to redeem their points. During this process, people tend to buy more than the value of their points, which means they still have extra credits after completing their order.
If you want to make this strategy work, you should consider your average order value, industry, and other customer insights. Create a system that rewards users at a fair rate, which will encourage them to come back and place their next order.
You can also send segment your customers based on past purchases and show personalized offers on-site. The benefits don't stop there. You can reward brand loyalty by sending similar promotions to your email subscribers by looking at past engagement and on-site behavior.
Build Online Communities
Finally, let's talk about the power of building online communities. Consumers are no longer interested in buying a product from a business and forgetting about them until their next order. Instead, people are looking for experiences, and that includes opportunities to engage with like-minded people.

It's your job as a business owner or marketer to bridge the communication gap between your customers. You're in luck, though, because there's plenty of ways you can make this happen.

An on-site forum is an excellent option for keeping people on your site and involved with the community. You can go beyond creating topics that center on your product or service. Broaden your horizon and include categories that appeal to the industry as a whole.

Let's say you have a forum on your email marketing service website. Instead of focusing on the benefits of your service, think about other topics that affect marketers. A subcategory where people can talk about various lead generation strategies is bound to have existing customers come back to engage in conversations.

Social media is also the perfect place to build a community. After all, 3.96 billion people use social sites like Facebook, Twitter, and Instagram. Users do more on these sites than talk to friends and family. You may be shocked to learn that 59% of all people on social media use these sites for shopping inspiration.

If you can get people interested in the community discussions surrounding your brand, you can generate new leads and sales with this strategy. While this is happening, you're giving existing customers a place where they can connect with others.

You can choose to create your own community group or join general industry-specific groups where people have discussions that you can chime in on. Use this opportunity to talk to the people in these communities and turn your brand into a name that people instantly recognize.

Once people see that you're willing to help, they are likely to continue engaging with your company both on and off social media. Before long, you'll see many of the same faces coming back to continue their discussion because they understand the value of your advice, products, and content.

—– Syed Balkhi is an award-winning entrepreneur and online marketing expert. He is the co-founder of OptinMonster, WPBeginner, MonsterInsights, and WPForms.

The post 5 Powerful Tips for Improving Your Customer Retention Rate first appeared on John Chow dot Com.





By: Syed Balkhi
Title: 5 Powerful Tips for Improving Your Customer Retention Rate
Sourced From: Original Article Location: www.johnchow.com/5-powerful-tips-for-improving-your-customer-retention-rate/?utm_source=rss&utm_medium=rss&utm_campaign=5-powerful-tips-for-improving-your-customer-retention-rate
Published Date: date2021 03 09

Did you miss our previous article...
https://internetmarketingworldwide.com/affiliate/how-much-do-google-ads-cost